User Feedbacks
As bestgameprice.net, we value all the ideas and suggestions of all our users, the gamers themselves. In order to shape and develop bestgameprice in the best way that serves us all, we collect your feedback and make sure to reply to each and every one of them.
User Liking - April 2023
User Feedbacks - April 2023
"Very nice gaming"
Bestgameprice Team: It's one of our favorites too!
---
"😍" - The Content: Best Games with Movie-like Scenarios
Bestgameprice Team: 💜
---
"I want to play it 10M times"
Bestgameprice Team: Nothing can hold you back king 👑
---
"Would love the ability to see in different currency as I lay able to see in EUR and not USD isn't as helpful"
"I'd like to be able to change the price to my local currency"
"Euros? What is that - some kind of Monopoly money?"
Bestgameprice Team: We hear you, loud and clear. The whole purpose of us collecting these feedbacks is to make the necessary upgrades in the platform that will provide you with a better user experience. You can be sure that we take this issue into consideration.
---
,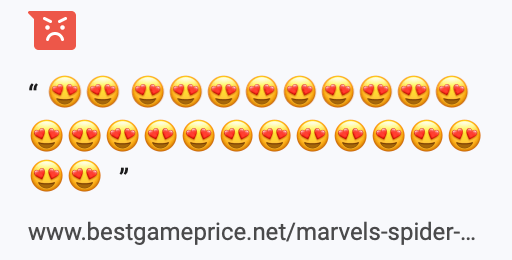 "😍😍😍😍😍😍😍😍😍😍😍😍😍😍😍😍"
Bestgameprice Team: My exact reaction when I saw that game 😍