Wander Hero
Languages: Simplified Chinese, English
---
Compare the cheapest prices for Wander Hero with bestgameprice.net to find the best deal. Discover where to buy the cheapest Wander Hero PC key. You can also explore Wander Hero system requirements, watch its Twitch streams and see the game stats below.
Create Price Alert
Frequently Asked Questions
What is the story of Wander Hero?

Where can I download Wander Hero?

Where can I buy Wander Hero?

How many GB is Wander Hero?

What is the age rating for Wander Hero?

What languages does Wander Hero support?

Is there multiplayer in Wander Hero?

When is Wander Hero coming out?

Who is the publisher of the game?

Who is the developer of the game?
About Game
"Wonder Hero" is a game that combines card strategy and marble ejection.
Players can explore, take risks, trade, and recruit mercenaries in randomly generated dungeons and towns.
As the mercenary captain, lead carefully selected partners to survive in this turbulent world.




The group leader can travel to various towns in different worlds: Pimo Town, surrounded by mountains, has a pleasant scenery, and the sound of blacksmithing is endless; Luanwu Village, where treehouse buildings are popular, with trees, small bridges and flowing water, is the best choice for living... ...The "adventures" and "events" in the town can also help the group leader meet different mercenaries and invite them to form the strongest mercenary group! Train mercenaries to improve their skills, buy equipment for them to improve their strength, and take adventures in a wonderful world together.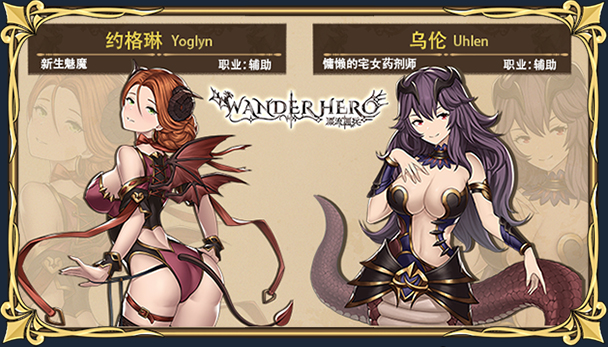 Keep meeting beautiful partners in different worlds! Different outfits, different personalities and even different races, there is always one that suits you. A newborn succubus who can change clothes to seduce people, a knight commander who has powerful combat power but loves to be clingy, a battle maid who escapes from the master and loves adventure...or many people who visit the tavern may also find out about Oh, their rumors~




Each character will turn into a marble, gently pull out the baseline, and you can fight after ejecting! A powerful group leader will also pass the baseline, predict the strength and path, and eject more monsters. The characters can also affect each other's ejection effects, and use the linkage mechanism to hit a refreshing combo!



For every adventure in a different world, the leader can bring the powerful mercenary group partners he formed to experience different combat experiences in each week. Each cooperative battle has a different combat experience, which combination is the best combination to eliminate the devil, waiting for you to explore!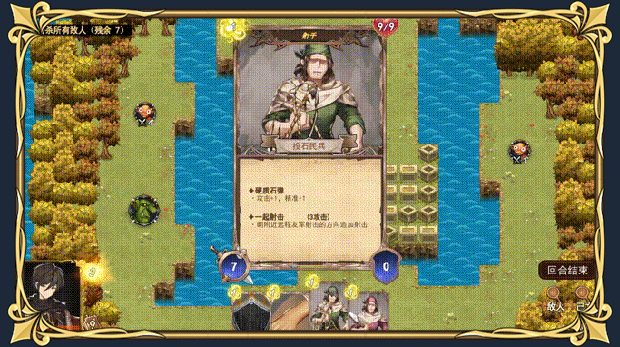 There are also many skill cards scattered in the different world. There are various attack, defense and buff cards. Collect and build your own genre. Cooperate with ejection to play in-depth strategy! Of course, occasionally you will get inappropriate cards, and trade-offs can make the deck stronger.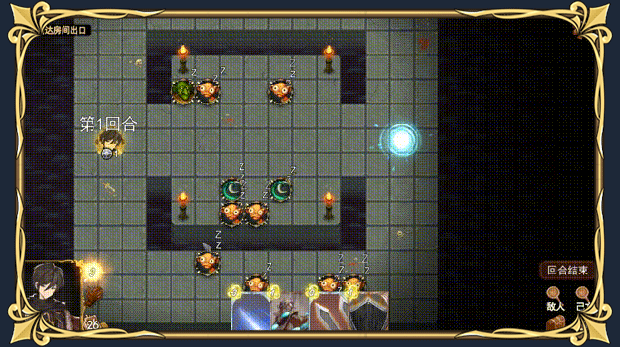 About 【Developer】

The author is a dead house developed by Solo.

I hope that by constructing this game, I can complete the dream of fantasy and different worlds in my heart together with the vast number of travelers.

At present, the game has not been completed yet, if there are any deficiencies, I hope everyone understands, and the author will try his best to improve it.
Supported Languages: Simplified Chinese, English
System Requirements
Minimum System Requirements:
Minimum:
OS: Windows7+
Processor: 2.0 GHz Dual Core
Memory: 1 GB RAM
Storage: 1 GB available space
Sound Card: 16 bit stereo, 48KHz WAVE file can be played
Recommended System Requirements:
Recommended:
OS: Windows7+
Processor: 2.0 GHz Dual Core
Memory: 1 GB RAM
Storage: 1 GB available space
Sound Card: 16 bit stereo, 48KHz WAVE file can be played