Trainz Plus
Languages: French, Polish, Russian ...
---
Compare the cheapest prices for Trainz Plus with bestgameprice.net to find the best deal. Discover where to buy the cheapest Trainz Plus PC key. You can also explore Trainz Plus system requirements, watch its Twitch streams and see the game stats below.
Create Price Alert
Frequently Asked Questions
What is the story of Trainz Plus?

Where can I download Trainz Plus?

Where can I buy Trainz Plus?

How many GB is Trainz Plus?

What is the age rating for Trainz Plus?

What languages does Trainz Plus support?

Is there multiplayer in Trainz Plus?

When is Trainz Plus coming out?

Who is the publisher of the game?

Who is the developer of the game?
About Game
Trainz Plus offers the latest retail version of Trainz (TRS22), PLUS exclusive new features released on a regular basis.

Stay ahead of the rest and be first to experience the latest updates and new content. You'll also enjoy a ongoing complimentary First Class Ticket for premium download speeds from the Trainz Download Station by choosing one of our Trainz Plus membership options.

As of May 2022, the latest exclusive feature for Trainz Plus is Surveyor 2.0, the brand new suite of tools making route building easier than ever!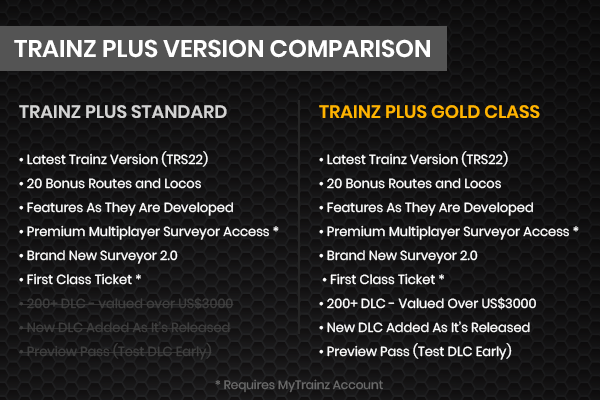 TWO TRAINZ PLUS MEMBERSHIP OPTIONS TO CHOOSE FROM:
Trainz Plus - Standard
Enjoy the latest version of Trainz (currently TRS22) and a whole lot more including:


Exclusive access to new features added to the game as we develop them.
Full Access to Multiplayer Surveyor (MPS)
The brand new Surveyor 2.0 world building tools
22 different routes
Over 100 Custom-built Sessions (or create your own)
Over 1,500 traincars (locos, freight, passenger)
Over 35,000 items in total to build your dream railroad
A First Class Ticket for premium Download Station Access

Experience Trainz Plus for just $7.99 for your first month. That's just 26 cents a day! Or less than 20 cents a day by choosing the Annual option.
Trainz Plus - Gold Class
Everything in Trainz Plus Standard + Access to the the full Trainz DLC library including additional Routes, Sessions and Rolling Stock (over US$3,000 value if purchased individually).

NOTE: You can cancel membership at any time. Access will end at the end of the current billing period.

Not into memberships?

No problem. You can also choose to purchase TRS22 outright from the Steam Store.
TRAINZ PLUS BONUS CONTENT
Your Trainz Plus membership not only gets you the latest version of Trainz (TRS22), but you also receive this enormous list of Bonus Content from previous Trainz releases!
TRS19 ROUTES:
Canadian Rockies - Golden BC
Sebino Lake - Italy
Niddertalbahn - Germany
Cornish Mainline - UK
ECML Edinburgh - Dundee
The Innter Kohn Necktion RR
Belarusian Woodland
Midwestern Branch
TANE ROUTES
Kickstarter County (TRS19) - (Fictional)
Chesapeake & Ohio RR, Hinton Division - (United States, 1950)
ECML Kings Cross - Edinburgh - (United Kingdom, 1976)
Healesville - (Australia, 1910's)
OTHER BONUS CONTENT
JR Loco Pack (7 Locos, 8 Freight Cars)
Nickel Plate High Speed Freight Set
LMS Duchess
ETR 1000 - Frecciarossa
NYC J3a- Dreyfuss Streamlined Hudson
VR V499 Baldwin Early & Late Models
DRG Class 05 Steam
TE3-1072
TE7-083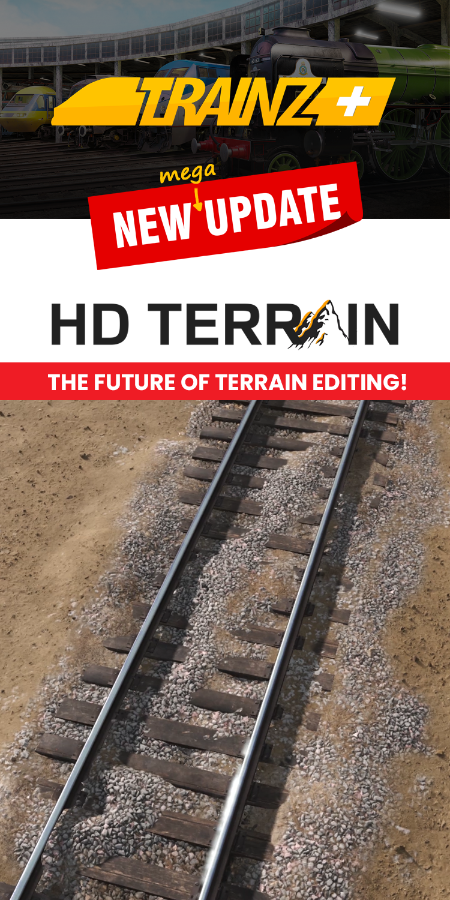 HD Terrain gives you 1600x more data density to manipulate and texture the terrain.

3D Thumbnails
Not all thumbnails are created equal, and for this reason the S20 Assets Palette now shows 3D previews of all your content.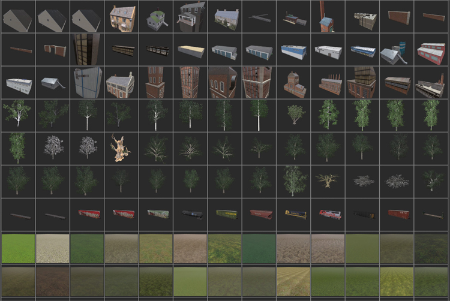 22KM Draw Distance
We have increased the draw distance from 15km to 22km so now you can see even more detail than ever before!
HD terrain should go out to 30km regardless of your draw distance setting. You can set the master draw distance to 3km, it will still draw HD terrain out to 30km.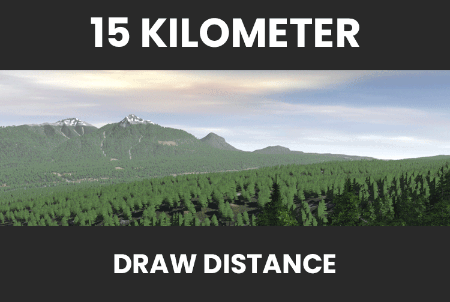 Effect Layers
The limit on total Effect Layer data size has been raised substantially allowing for a greater number of effect layers per route.
In addition to this, Clutter is now processed on the GPU giving better performance
(windows only).

Living Railroad
We've unified and overhauled the Surveyor "Properties" and Driver "View Details" windows to bring you a UI fit for the next generation of gameplay. New industry queue editors allow instant configuration of processes and commodity levels, and a powerful new "Activity Log" lists related railroad activity from all over the Route.

and much more...

Multiplayer Surveyor
The latest Trainz Plus update introduces a new era of route construction, all powered by MPS technology. We've substantially enhanced our MPS servers and client code to streamline cloud-based route development.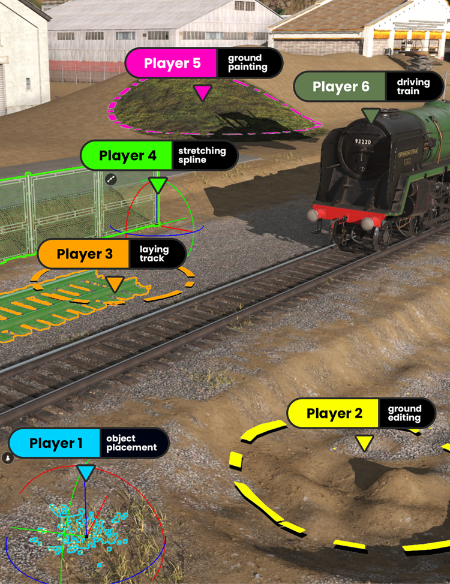 There are no restrictions concerning content. Our dedicated content team stands ready to assist in bundling new content into deployable packages, all to be used alongside your route. This encompasses all sorts of content, whether it's freshly created by you or the team, DLS content, or DLC content. It's all now available for integration into your MPS routes.

We are in the process of setting up several teams to work directly in MPS and our content team will be jumping in and out of their routes providing creation support. If you are interested in a collaborative environment to help build your route creations then this update is one for you!

Get Trainz Plus for all this and more!
WHAT IS SURVEYOR 2.0? (EXCLUSIVE TO TRAINZ PLUS)
Trainz has been best known for 20 years for the easy-to-use Surveyor world editing tools, with tens of thousands of amazing routes created by fans around the world.

Trainz Plus now delivers Surveyor 2.0 (S20), the first complete overhaul of the world building tools in 20 years!

Instead of dealing with assets one at a time, the new tools allow you to paint pre-built forests, towns and even yard ladders quickly and easily. Multiple items can be selected and moved or deleted in a few clicks.

Everything you need to do is a click or two away, and the best route building tools just got a whole lot better!

See the S20 online guide for more details.
WHAT'S NEXT FOR TRAINZ PLUS?
New features are added exclusively to Trainz Plus on a regular basis.

Our next update will include a new User Interface in S20 which allows the route owner to add or remove content packages for use in that route. This is primarily aimed at MPS but will allow a user to determine which installed packages are required if they wish to share their route with other players.

There are also a number of under the hood beta features including:
.tzarc Compression (smaller files, faster loading)
DX12 Support
XAudio2 Support
WHAT DOES TRS22 OFFER?

A big part of your membership is access to the latest retail version of Trainz which, right now, means Trainz Railroad Simulator 2022.

TRS22 is the result of 20 years of development, making Trainz the longest running train simulator in the world.

We've come a long, long way and more and more people are discovering there's more to a train sim than just driving trains!

TRS22 includes five brand new routes, each with a range of new sessions and highly detailed new trains for you to enjoy.

TRS22 also delivers a brand new experience to Steam with "Multiplayer Surveyor" (MPS) allowing you to build and drive in a world you create online with friends. (Of course you can still build offline with our user-friendly Surveyor route editor too).

We've also added new tools, loads of new content and ensured that the vast majority of your earlier Trainz content is fully compatible.
1000s of Trains
Get access to thousands of locos, freight & passenger cars - both built-in and online through the Trainz Download Station or Content Store.

1000s of Routes
Explore thousands of routes with FIVE of the best included in TRS22 (requires additional free download after installing the core game).

Expand your collection by downloading free content from the Trainz Download Station or choose to purchase your favorite DLC content from the Content Store.

BUILD AND DRIVE ONLINE WITH FRIENDS
You can now Collaborate in real time. Build & drive practically endless worlds together using the latest Trainz world building technology, "Multiplayer Surveyor" (MPS).

Trainz Plus MPS allows you to share your own route with others using the current MPS content set, and provides access to all other routes (subject to owner permission settings). Our next Trainz Plus update will allow route owners to create custom content packages for each route.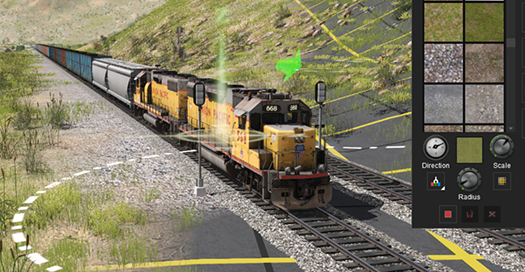 TRS22 BRAND NEW ROUTES:
Download any or all of these FIVE incredible routes in-game from the Content Store. (Trainz Plus also entitles you to a huge range of Bonus Content)
"West from Denver" - USA



Drive from Denver to Hot Sulphur Springs in this beautiful detailed journey through rugged mountainous terrain.

Stunning Detail - West from Denver takes full advantage of the latest Trainz features and content to bring you the best driving experience, including full seasonal support.

Amtrak P42DC Phase V - The P42DC (GENESIS Series I) has been completely remodelled inside and out with incredible detail.

Includes interactive sessions.
Watch the trailer above.
Schwäninger Land, Germany


An expansive route including a busy main line, high speed corridor and local branch lines. Brimming with potential for many kinds of operations.

A Route That Has It All - Whether it's InterCity Expresses, commuter services, bulk or local freight and marshalling operations, you'll find it all here.

Industry & Yards - Schwäninger Land plays host to several large yards on opposite ends of the route with several rail networks connecting them.

Includes interactive sessions.
Watch the trailer above.
Liskeard to Looe, United Kingdom


Liskeard to Looe is a stunning prototypical route based in the United Kingdom.

Class 47 Locomotive - Experience the new Class 47 engine in spectacular detail.

Class 47 Cab - Climb aboard the new Class 47 fully interactive cabin interior.

Includes interactive sessions.
Watch the trailer above.
Bairnsdale to Orbost, Australia


Bairnsdale to Orbost is a prototypical route set in the 1970-80s showing off an amazing recreation of an Australian outback railway.

The Orbost Rail Bridge - Trundle across the famed Snowy River floodplain bridge at Orbost, one of the longest timber bridges in Victoria.

VR T Class Locomotive and Cab - Climb into the fully detailed VR T Class interactive cabin interior and drive the 'High Cab' and 'Low Nose' T class locomotives!

Includes interactive sessions.
Watch the trailer above.
Beloreck - South Ural Mountains, Eastern Europe


Created by Ukrainian content creator Oleg, Beloreck - South Ural Mountains is a faithful representation of the railways of Central Eurasia and the Ural Mountain range.

Two-system Electric Loco VL82 - Experience the prototypical VL82 engine.

VL82 Cab - Climb into the fully detailed VL82 interactive cabin interior.

Includes interactive sessions.
Watch the trailer above.
TRS22 NEW FEATURES
MULTIPLAYER SURVEYOR
Build & drive practically endless worlds together using the latest Trainz multiplayer world building technology "Multiplayer Surveyor". We've streamlined the route building process to focus on user collaboration.

Drive and create together using the most advanced multiplayer world building tech ever created for train simulation!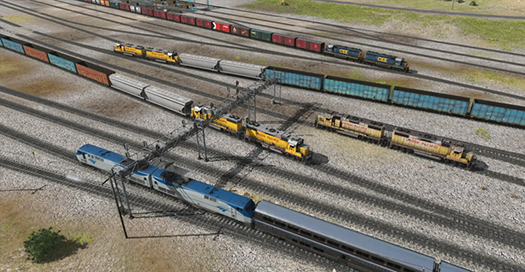 UNIFIED DRIVER / SURVEYOR (UDS)
Forget reloading the whole map to switch back and forth from Driver to Surveyor. UDS allows you to instantly switch between editing and driving and back again. Spot something you need to tweak? Just jump into Surveyor, make the change, and switch instantly back to Driver to continue on your way.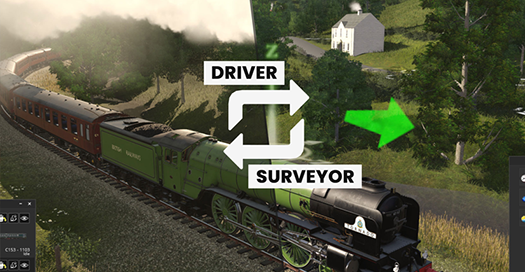 NEW EFFECT LAYER TOOLS AND PRESETS
Choose from a range of presets to quickly create new effect layers for your current route. Set up "masks" to prevent effect layers from appearing under water, on a slope or above/below a certain height.

Create and Edit custom preset effect layer assets (and share your assets via the DLS or .cdp).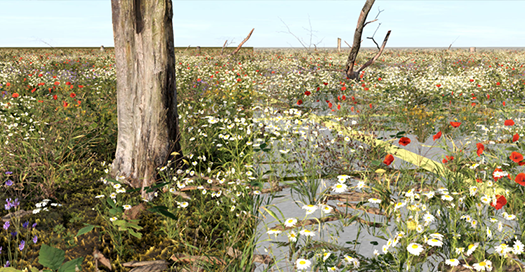 NEW EDITOR TOOLS
Bulk Paint ground textures under a spline (e.g. add ballast under a track throughout the whole route or section of the route).

Bulk Add effect layers to existing ground textures (e.g. add Turffx or clutter to a specific ground texture).

NEW CAMERA OPTIONS
We've unified the Driver and Surveyor camera controls while adding more camera modes such as Car, Walk, Fly and Drone.
CONTENT STORE
It's now easier than ever to organise your DLC with filtered tabs for Store, Purchased and Updated items. Search, install, uninstall, update and of course purchase with this powerful new interface.
LOADS OF NEW SCENERY
We've added over 1,000 brand new quality scenery items to offer even more variety in your route building options.
GAME CONTROLLER SUPPORT
Controller support allows you to drive trains and control cameras within Driver.*
* Full controller support not available.

NOTE: The minimum specifications shown allow you to run the game at low settings.
Installing all the Trainz Plus content requires 150GB free disk space.
Installing all the Gold Class DLC requires another 150GB+ free disk space.
Supported Languages: French, Polish, Russian, Dutch, Spanish - Spain, Italian, English, German, Czech
System Requirements
Minimum System Requirements:
Minimum:
Requires a 64-bit processor and operating system
OS: Windows 8 64bit
Processor: Intel i5 3GHz 64Bit Processor
Memory: 4 GB RAM
Graphics: NVIDIA GT 430 or better/ AMD ATI 5550 or better
DirectX: Version 11
Storage: 40 GB available space
Recommended System Requirements:
Recommended:
Requires a 64-bit processor and operating system