Thyria: Step Into Dreams
Languages: English, Spanish - Spain, Hungarian ...
---
Compare the cheapest prices for Thyria: Step Into Dreams with bestgameprice.net to find the best deal. Discover where to buy the cheapest Thyria: Step Into Dreams PC key. You can also explore Thyria: Step Into Dreams system requirements, watch its Twitch streams and see the game stats below.
Thyria: Step Into Dreams streams
Frequently Asked Questions
What is the story of Thyria: Step Into Dreams?

Where can I download Thyria: Step Into Dreams?

Where can I buy Thyria: Step Into Dreams?

How many GB is Thyria: Step Into Dreams?

What is the age rating for Thyria: Step Into Dreams?

What languages does Thyria: Step Into Dreams support?

Is there multiplayer in Thyria: Step Into Dreams?

When is Thyria: Step Into Dreams coming out?

Who is the publisher of the game?

Who is the developer of the game?
About Game
Thyria is an RPG, with turn-based combat and isometric 2D exploration, playing on a time management mechanic.


Summons and trains a team of Guardians, who will accompany Thyria into the minds of the cursed villagers, in order to complete the quest specific to each dream. Exploring each dream will give you the opportunity to collect Soul Dust and Relics, which you will need to manage in order to maximize the end-of-dream reward. This may give you the chance to collect a Soul Jewel, and unlock the fusion of a new Guardian! Each will offer you a range of spells linked to the jewels, but also skills unique to it. You can even further optimize your Guardians by customizing their spells. You will have to redouble your strategy and perseverance to overcome the living nightmares, which creep in the heart of the most obscure dreams.




Exploration. Steer Thyria on a procedurally generated 2D isometric map with varied landscapes. Various places offer exchanges, gifts… but also deception and fights! Maintains an inventory of relics that can optimize (or reduce…) the end of quest rewards. Face the living nightmares on the map using Thyria's arsenal, which will expand as the adventure unfolds. Always keep an eye on the clock to best manage the day / night cycles, the visibility and behavior of nightmares being greatly impacted !


The fights. Defy the demons of every dream by deploying your Guardians, learn about their strengths and weaknesses, and use strategy to defeat the toughest monsters. The management of time, resources and individual resources will be the key to success !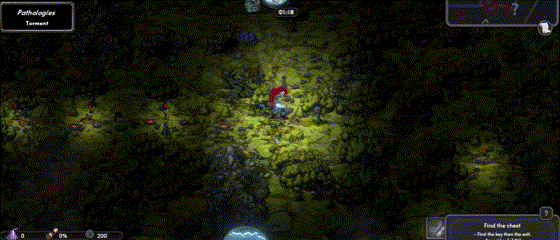 The laboratory. Learn how to merge two Soul Jewels and summon new Guardians ! Each adventure will be different depending on your team, and each fight can be approached differently. Customize each Guardian: Choose and combine spells before assigning them to the Guardian. The combination greatly increases the effectiveness of spells, but also their cost ... It's up to you to find the right balance.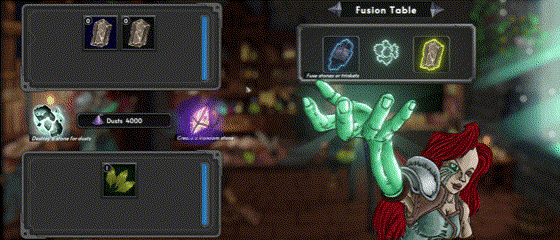 - 7 Soul Jewels, 28 (planned) Guardians to unlock, including the Pyromancer, the Charlatan, the Typhée ...

- Unique guardian, identified by a trait and a specific skill.

- Classic animated graphic style and hand drawings with a pen tip effect.

- 14 (on average) spells and skills attached to each gem, making up to 28 spells and skills available for each Guardian.

- Combination of spells for even more strategic possibility.

- Procedurally generated isometric 2D map, depending on the quest and the difficulty of the dream.

- Demonic and nightmarish bestiary, offering increasing difficulty.

- Heroine of iron will and relentless ambition!


Do you dare to accompany Thyria in the most obscure spirits of meandering, and finally lift the veil on the curse that consumes the village?

About Twokats:
Twokats is an independent French studio created by two video game fans. We have been working since August 2018 (and the project has already been maturing in our heads for some time ...), and hope to offer you a fun and exciting game. We are fervent defenders of "It's done when it's done" (a little nod ...), but we can't wait to see you play Thyria !! See you soon !!


Supported Languages: English, Spanish - Spain, Hungarian, Polish, Vietnamese, French, Thai, Italian, Spanish - Latin America, Ukrainian, Japanese, Simplified Chinese, Portuguese - Portugal, Romanian, German, Russian, Korean, Portuguese - Brazil, Turkish
System Requirements
Minimum System Requirements:
Minimum:
OS: Windows Vista or newer
Processor: 1 GHz processor
Graphics: WebGL compatible graphic card
DirectX: Version 9.0
Storage: 8 GB available space
Recommended System Requirements:
Recommended:
OS: Windows 10
Processor: 2 GHz dual-core processor
Graphics: WebGL compatible graphic card
DirectX: Version 12
Storage: 8 GB available space