THE MULLER-POWELL PRINCIPLE: Foreword
---
Compare the cheapest prices for THE MULLER-POWELL PRINCIPLE: Foreword with bestgameprice.net to find the best deal. Discover where to buy the cheapest THE MULLER-POWELL PRINCIPLE: Foreword PC key. You can also explore THE MULLER-POWELL PRINCIPLE: Foreword system requirements, watch its Twitch streams and see the game stats below.
THE MULLER-POWELL PRINCIPLE: Foreword streams
Frequently Asked Questions
What is the story of THE MULLER-POWELL PRINCIPLE: Foreword?

Where can I download THE MULLER-POWELL PRINCIPLE: Foreword?

Where can I buy THE MULLER-POWELL PRINCIPLE: Foreword?

How many GB is THE MULLER-POWELL PRINCIPLE: Foreword?

What is the age rating for THE MULLER-POWELL PRINCIPLE: Foreword?

What languages does THE MULLER-POWELL PRINCIPLE: Foreword support?

Is there multiplayer in THE MULLER-POWELL PRINCIPLE: Foreword?

When is THE MULLER-POWELL PRINCIPLE: Foreword coming out?

Who is the publisher of the game?

Who is the developer of the game?
About Game
https://store.steampowered.com/app/2155770/THE_MULLERPOWELL_PRINCIPLE/

You are Harry Herman, an employee of the scientific organization Delta Laboratories, which was engaged in studies of possible ways to travel through dimensions. You were a part of a project that was supposed to benefit all humanity, but something went very wrong.




Solve different puzzles and outsmart your enemies using physics interactions and your unique device - the Portable Energy Manipulator.


PHYSICS PUZZLES & INTERACTIVE ENVIRONMENT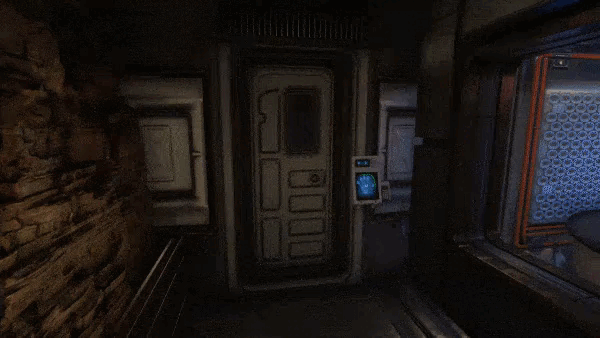 Have fun by studying physical interactions: numerous items within the game are capable of being seized, relocated, or manipulated in other ways. Whether it's a door you should go through, a box you can carry, a terminal you can use, or even a simple mug on a table. Investigate various interactive environments for clues, explore upcoming puzzles, and find solutions, which in some cases may be more than one.


PORTABLE ENERGY MANIPULATOR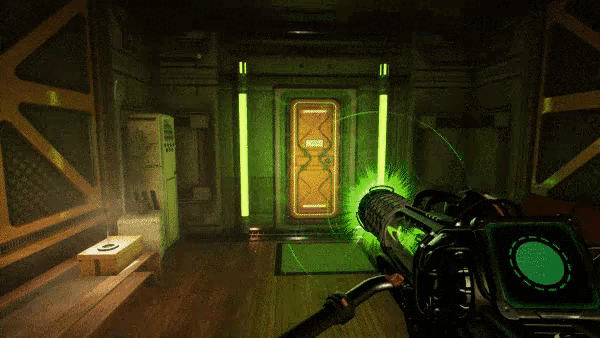 The universal device you carry throughout the game can interact with different types of energy from the environment, store it, and release it as shown. You could clear your way, protect yourself from the enemies, or destroy anything in your way. Why not?

Absorb heat from fire and radiators to melt glass, blind security cameras with a beam of light, and freeze physical objects in place by draining force fields. In the upcoming full version of THE MULLER-POWELL PRINCIPLE you will be able to remove hazardous radiation from toxic puddles, use it to charge power generators, and even harvest quantum entanglement energy — the mysterious power capable of opening portals between worlds. Utilize your device to its fullest potential!

Apart from solving environmental puzzles, your device can also be used against various creatures you'll find in parallel dimensions. Most of the time you can't really defeat your enemies, instead you can use the Manipulator to outsmart or suspend them.





You find yourself in one of Delta Labs' off-world research facilities in an unknown dimension, so it looks more like a crashing-down laboratory. All you can remember are the words "The Muller-Powell Principle" stuck in your head. You need to figure out the meaning of these words, otherwise, you're doomed. Your companions should try to connect with you shortly, and with their help, you start a journey through various dimensions and unveil the mysteries of this project and your past.

Make your way back to Earth through mysterious parallel dimensions littered with puzzles and secrets to discover, uncover mysterious connections between the worlds you visit, and reveal the dark truth behind Delta Labs and your involvement with them.




Solve various physics-based puzzles
Unique gameplay mechanics that involve an energy-manipulating weapon
A mix of sci-fi with surreal and esoteric themes makes the game setting unique design
Deeply thought-out story and lore. Each character in the game has its own story, which is revealed through various notes, environmental narratives, and characters' conversations.
This and much more awaits you in the main game, coming November 16!
Supported Languages: English
System Requirements
Minimum System Requirements:
Minimum:
Requires a 64-bit processor and operating system
OS: Windows 7/8/10 (64-bit)
Processor: Quad-core Intel or AMD, 3 GHz or faster
Memory: 4 GB RAM
Graphics: GeForce GTX 1050 or AMD equivalent
Storage: 6 GB available space
Sound Card: DirectX compatible sound card
Recommended System Requirements:
Recommended:
Requires a 64-bit processor and operating system
OS: Windows 7/8/10 (64-bit)
Processor: Quad-core Intel or AMD, 3 GHz or faster
Memory: 8 GB RAM
Graphics: GeForce GTX 1060 or AMD equivalent
Storage: 6 GB available space
Sound Card: DirectX compatible sound card