The Matchless Kungfu
Languages: Simplified Chinese, English, Traditional Chinese
---
Compare the cheapest prices for The Matchless Kungfu with bestgameprice.net to find the best deal. Discover where to buy the cheapest The Matchless Kungfu PC key. You can also explore The Matchless Kungfu system requirements, watch its Twitch streams and see the game stats below.
Create Price Alert
The Matchless Kungfu streams
Frequently Asked Questions
What is the story of The Matchless Kungfu?

Where can I download The Matchless Kungfu?

Where can I buy The Matchless Kungfu?

How many GB is The Matchless Kungfu?

What is the age rating for The Matchless Kungfu?

What languages does The Matchless Kungfu support?

Is there multiplayer in The Matchless Kungfu?

When is The Matchless Kungfu coming out?

Who is the publisher of the game?

Who is the developer of the game?
About Game
The Matchless KungFu is an open world RPG game based on a WuXia background. You can play any martial arts role you imagine in this wild world. Travel through the great wilderness, or be the leader of the group. The most important thing is, build your own story and live the experience!

(1)You can build your mini worlds from start to make them meet your needs. Every land block has its unique environment, resource, creature or clans. You can also generate several bigger worlds which already have plenty of land masses for you to challenge!



(2)A new kind of turn-based battle which allows you to release different moves, build your own skill deck to defeat(or not) the enemy -- in a stylish way!



(3)The Meridian system allows you to run different kinds of Inner Kungfu, provides various buffs, and ways to deal with inner wounds, hidden diseases, illness and other debuffs. You will "run yourself" like those heroes does in Wuxia novels!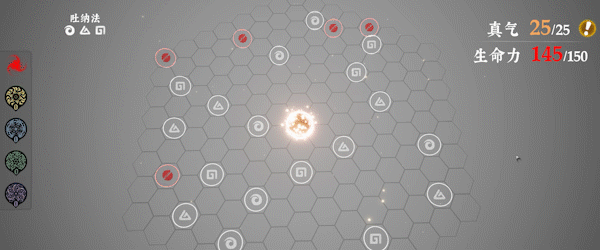 (4)Tavern, spring, jail and sweet home. Build your structures freely, and make them function!



(5)Train your stealth skill, sneak around and... find something!




(6)Qinggong, jumping, diving, climbing... Travel around in the mini world, find out secret treasures!



(7)Define your own character for each life! One life is definitely not enough to experience the world of The Matchless Kungfu!




(8)NO PLOT! Just NPCs that are not simply puppets with well-written plots, but will act spontaneously according to their own personalities, status and goals!




(9)Burn the house, pet the animals and let them help you, build your own clan, give orders to your fellows, throw the ones you hate into the jail... and more!








———————————————————————————————————————
From HuanMos Game:
We stick to our original intention and develop completely independently, creating only games that people find fun. The world of this game is still in its infancy, but we know it will continue to grow and become the cornerstone of all our future games. We will constantly strive for this and bring everyone a wonderful Wuxia world!
Supported Languages: Simplified Chinese, English, Traditional Chinese
System Requirements
Minimum System Requirements:
Minimum:
Requires a 64-bit processor and operating system
OS: Windows 10 64-bit
Processor: Intel(R) Core(TM) i5-8300H or equivalent
Memory: 8 GB RAM
Graphics: Nvidia Geforce GTX 1060
DirectX: Version 12
Storage: 5 GB available space
Additional Notes: Minimum requirements may change during development.
Recommended System Requirements:
Recommended:
Requires a 64-bit processor and operating system
OS: Windows 10 64-bit
Processor: Intel(R) Core(TM) i5-10600K or equivalent
Memory: 16 GB RAM
Graphics: Nvidia GeForce RTX 2060
DirectX: Version 12
Storage: 5 GB available space
Additional Notes: