Sector's Edge
---
Compare the cheapest prices for Sector's Edge with bestgameprice.net to find the best deal. Discover where to buy the cheapest Sector's Edge PC key. You can also explore Sector's Edge system requirements, watch its Twitch streams and see the game stats below.
Frequently Asked Questions
What is the story of Sector's Edge?

Where can I download Sector's Edge?

Where can I buy Sector's Edge?

How many GB is Sector's Edge?

What is the age rating for Sector's Edge?

What languages does Sector's Edge support?

Is there multiplayer in Sector's Edge?

When is Sector's Edge coming out?

Who is the publisher of the game?

Who is the developer of the game?
About Game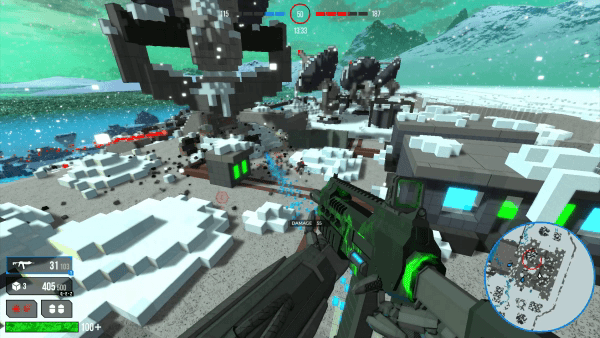 Sector's Edge is an indie free-to-play first person shooter with a completely destructible environment. It combines the fast-paced action and skill-based nature of Battlefield with the sandbox destruction of Ace of Spades.
A RARE NEW ELEMENT
As a mercenary you fight for different factions across various planets with the hope of harnessing the power of Soltrium, a rare new element created in the core of a distant star.
FULLY DESTRUCTIBLE ENVIRONMENTS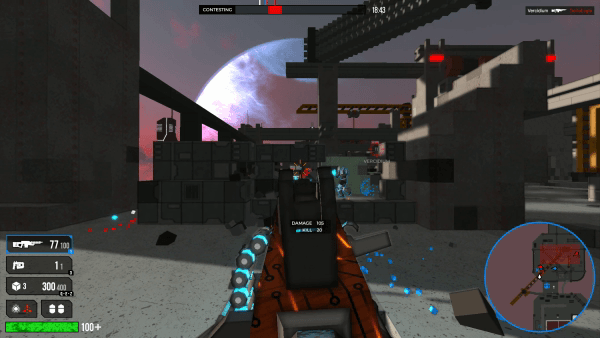 From small structures to large cranes, everything in Sector's Edge can be destroyed. Tear through cover with armour-piercing LMGs, breach walls with C4 and create tunnels with the Orberator.
BUILT TO FALL

Take out the base of trees and towers and watch them come crashing down!
WEAPON CUSTOMISATION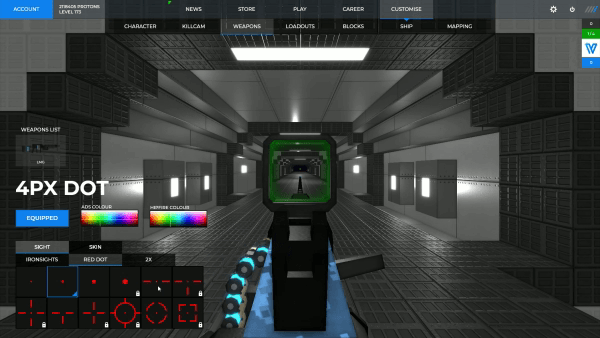 Customise sights and crosshairs to your preference. Style your weapons with camo, metallic and animated skins.
LOADOUT SYSTEM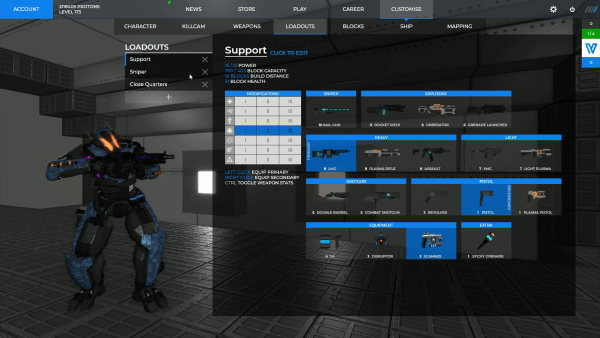 Create loadouts for the playstyles you love, whether it be sniping, explosive, run and gun, or a combination of all!
CUSTOM ENGINE
Sector's Edge is developed by the two of us at Vercidium using our own engine and assets created from scratch. Our goal is to create a first person shooter that is refreshing, fast-paced, action-packed and rewarding to master.
SERVERS
We currently have 17 dedicated server locations with finely tuned hitreg for players with up to 400ms latency:
- Silicon Valley, USA
- Fremont, USA
- Dallas, USA
- Newark, USA
- Vint Hill, USA
- Toronto, Canada
- London, UK
- Frankfurt, Germany
- Athens, Greece
- Tel Aviv, Israel
- Moscow, Russia
- Yekaterinburg, Russia
- Sao Paulo, Brazil
- Mumbai, India
- Singapore
- Tokyo, Japan
- Sydney, Australia
Supported Languages: English
System Requirements
Minimum System Requirements:
Minimum:
OS: Windows 7 or Higher
Memory: 2 GB RAM
Graphics: Nvidia Quadro FX 1700
Network: Broadband Internet connection
Storage: 1 GB available space
Additional Notes: Running with less than 2GB of GPU RAM will enable a compatibility mode that allows the game to run at higher frame rates on older computers.
Recommended System Requirements:
Recommended:
OS: Windows 7 or Higher
Memory: 4 GB RAM
Graphics: GTX960 or Higher
Network: Broadband Internet connection
Storage: 1 GB available space