Radiant Silvergun
Languages: French, Spanish - Spain, Japanese ...
---
Compare the cheapest prices for Radiant Silvergun with bestgameprice.net to find the best deal. Discover where to buy the cheapest Radiant Silvergun PC key. You can also explore Radiant Silvergun system requirements, watch its Twitch streams and see the game stats below.
Create Price Alert
Radiant Silvergun streams
Frequently Asked Questions
What is the story of Radiant Silvergun?

Where can I download Radiant Silvergun?

Where can I buy Radiant Silvergun?

How many GB is Radiant Silvergun?

What is the age rating for Radiant Silvergun?

What languages does Radiant Silvergun support?

Is there multiplayer in Radiant Silvergun?

When is Radiant Silvergun coming out?

Who is the publisher of the game?

Who is the developer of the game?
About Game
<Story>
July 14, 2520 AD.
The light emitted by a "stone-like object" excavated from the strata of B.C. enveloped the earth, destroying the human race. Only the four crew members of the space cruiser TETRA and one robonoid barely escaped into satellite orbit. ......

One year later. The TETRA is forced to re-enter the atmosphere because the ship's supplies have finally been depleted. The battle for the survival of the TETRA begins.
<A highly strategic shooting game>
The battlefield is a stage with various terrains, including intricate crevices and moving containers, where enemies attack from all directions, up, down, left, and right. Twenty-three bosses await in six highly strategic stages.

There are also secret bonuses that occur when enemies are defeated in a specific order, as well as hidden score items. The key to obtaining a score is to cover all of these items, build your own original attack pattern, and accurately destroy the targeted enemies.

Use weapons that level up in accordance with your score to update your high score!
<Game Features>
Score system specialized for the origin of shooting games.
Weapons that level up as you defeat enemies.
5 difficulty levels for beginners to enjoy.
Story mode with a strong message.
Sound that colors the game world by Hitoshi Sakimoto, who is highly acclaimed both in Japan and overseas.
Game mode with the rules of "Ikaruga," the second installment of Project RS.
CLASSIC / MODERN mode that can be enjoyed with different viewing angles for SegaSaturn version and XboxLiveArcade version.
Compatible with keyboard operation.
Online ranking to compete with rivals from around the world.
<New Function>
Compatible with all Xbox / Nintendo Switch / PlayStation controllers
CLASSIC / MODERN mode that can be enjoyed with the aspect ratio of the Sega Saturn version and Xbox Live Arcade version
Compatible with keyboard operation. One keyboard can be used by two people, and can also be used in conjunction with a controller.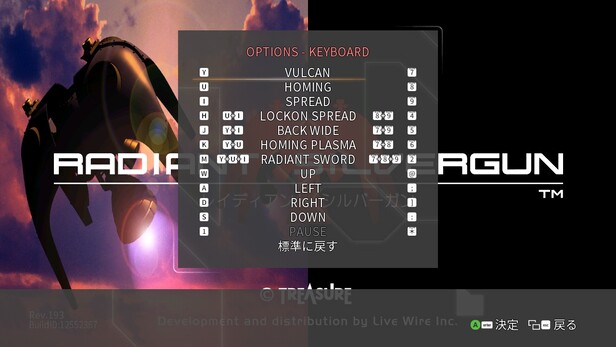 <Notes on controllers>
When playing with a SWITCH controller, be sure to set "Nintendo Button Layout" to "OFF".
<Notes on play environment>
If you are using a PC with the minimum system requirements, you may experience processing delays while playing.
We recommend playing on a PC that meets the recommended system requirements, including a graphics board.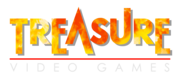 Supported Languages: French, Spanish - Spain, Japanese, German, English, Italian
System Requirements
Minimum System Requirements:
Minimum:
OS: Windows 10/11
Memory: 8 GB RAM
DirectX: Version 9.0c
Storage: 2 GB available space
Recommended System Requirements:
Recommended:
OS: Windows 10/11
Memory: 8 GB RAM
Graphics: NVIDIA GeForce GTX 750
DirectX: Version 9.0c
Storage: 2 GB available space