MISTROGUE: Mist and the Living Dungeons
Languages: Simplified Chinese, Japanese, English
---
Compare the cheapest prices for MISTROGUE: Mist and the Living Dungeons with bestgameprice.net to find the best deal. Discover where to buy the cheapest MISTROGUE: Mist and the Living Dungeons PC key. You can also explore MISTROGUE: Mist and the Living Dungeons system requirements, watch its Twitch streams and see the game stats below.
Create Price Alert
MISTROGUE: Mist and the Living Dungeons streams
Frequently Asked Questions
What is the story of MISTROGUE: Mist and the Living Dungeons?

Where can I download MISTROGUE: Mist and the Living Dungeons?

Where can I buy MISTROGUE: Mist and the Living Dungeons?

What is the age rating for MISTROGUE: Mist and the Living Dungeons?

What languages does MISTROGUE: Mist and the Living Dungeons support?

Is there multiplayer in MISTROGUE: Mist and the Living Dungeons?

When is MISTROGUE: Mist and the Living Dungeons coming out?

Who is the publisher of the game?

Who is the developer of the game?
About Game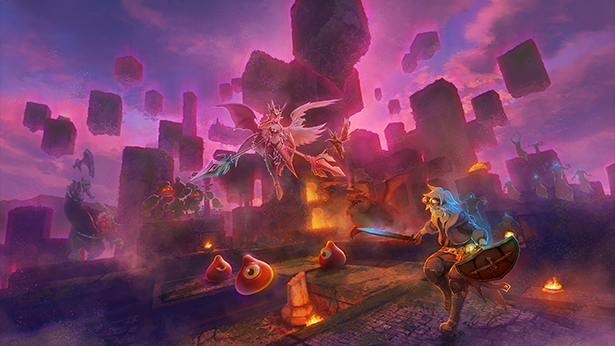 'MISTROGUE: Mist and the Living Dungeons' is a Realtime-Dungeon-Generating Action Rogue-like game characterized by the 'Living Dungeons' - where the structure dynamically changes before your eyes. You fight through the dungeons using vital equipment and skills, and the 'Maze Stone', which enables you to modify the structure to your advantage.
1. The thrill of battling against the Living Dungeons, where everything changes in real-time.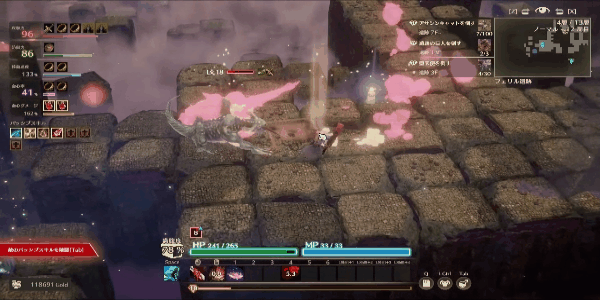 "The Living Dungeons" respond to Player's actions and generates various gimmicks right before your eyes. For example, as you approach, a platform with enemies or a treasure chest suddenly appears. Once you cross, the bridge may collapse, and there are floors that move in all directions, as well as terrain with varying heights where you can climb up and down. If you run too fast, there is a risk of falling off the path, but there are also scenes where you can use dodge to roll and cross.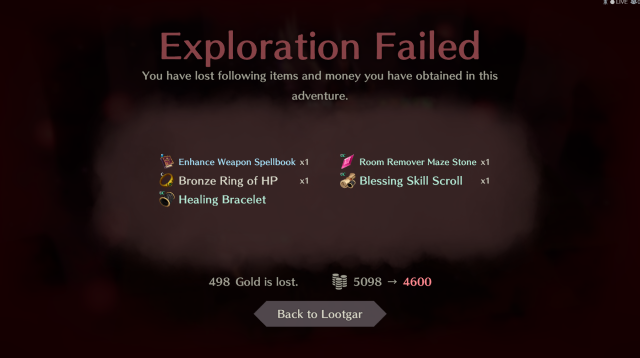 Due to the strange powers of the Living Dungeons, Player's level will be reset every time he enters the dungeon. If Player is defeated in the midst of exploration, some items and money obtained in that run will be lost. Once you obtain a rare item, you may need to return to town for a while.
2. A battle that combines strategy and action.


Players have the ability to switch equipment and use items during battles. As items and skills have a cooldown time, they cannot be used continuously in succession. You need to select carefully your equipment and spell books based on the situation at hand. For example, you can gather a large number of enemies in one spot and stun them all at once with a spell book.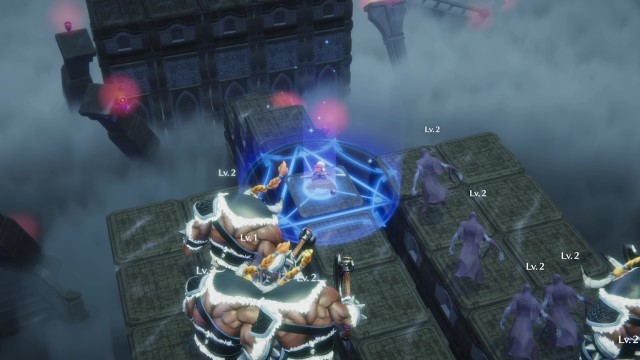 Utilize the 'Maze Stone' item or special skills from specific equipment to create retreat paths or drop footholds strategically along with enemies. Use the unique puzzle aspects to your advantage and navigate through the maze.
3. Find your own strongest skill build!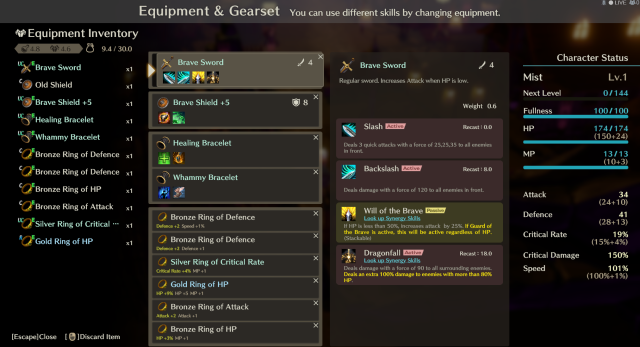 Mist is capable of equipping four types of equipment: weapons, shields, bracelets, and rings. Weapons, shields, bracelets have inherent skills, which can be effectively mixed and matched to create powerful synergies. With this feature, players can customize their exploration experience by creating the strongest build to match their personal preferences or the enemies they are facing. For example, they can create an attacker-type build with a critical rate boost, a thief-type build that specializes in ailments and agility, or a tank-type build that focuses on defense and healing.

While rings do not possess any skills, they can increase specific parameters. As parameters of rings are completely random, players must search for the most suitable ring to optimize their build.
Storyline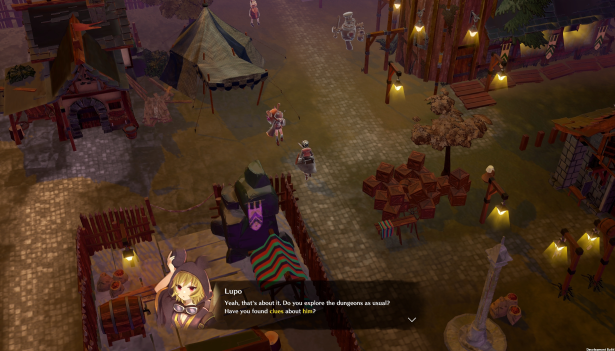 The Maze has come to life…
Long ago, there was a labyrinth left behind by a kingdom that once prospered. This labyrinth was created to seal away the "calamity" when the kingdom was on the verge of destruction. However, the seal magic placed on the labyrinth at that time, an illicit magic that constantly changes its form, caused the labyrinth to become a "living dungeon" with life and will. Although the "calamity" was repelled, everything in the kingdom was swallowed up by the dungeon, and the kingdom disappeared overnight.

Many years have passed since then, and Mist, a young man living in the city of Rootgal where treasure hunters gather, sets out to conquer the "living dungeon" in pursuit of his missing father.
Characters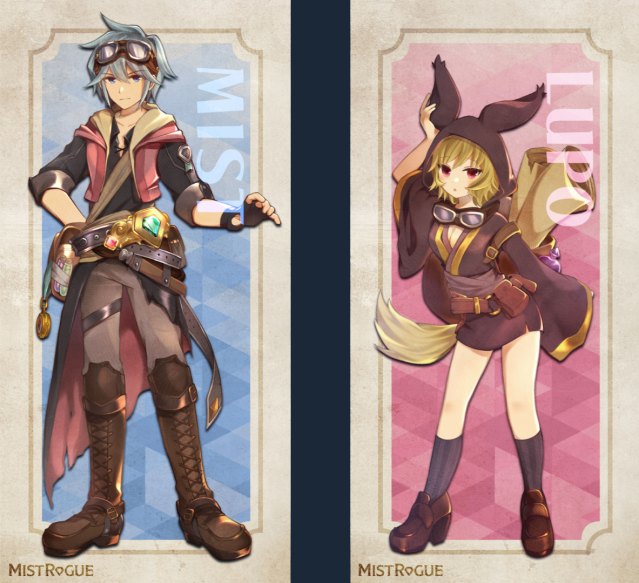 Mist (main character)
One of the treasure hunters living in Lootgar; the town where adventurers and treasure hunters gather. He might look cool, but he has a strong will to find his father who disappeared when he was a child. He lives in Lootgar; He spends his days selling the loot he obtained from treasure hunts to his friend; a wandering trader named Lupo. Through his adventure, he found a ruined kingdom turned into a living dungeon. He is now determined to uncover the mystery of the kingdom.

Lupo (sub-character)
A wandering trader who lives in Lootgar. She comes from a merchant family and has traded items found in dungeons since childhood. Since she is not good at combat, she makes contracts with adventurers and treasure hunters including Mist to stock items for trading.
She is usually a quiet person but becomes canny and greedy when it comes to a business — her lifelong profession.
Supported Languages: Simplified Chinese, Japanese, English
System Requirements
Minimum System Requirements:
Minimum:
Requires a 64-bit processor and operating system
OS: Windows 10(64bit)
Processor: Core i5-6600K
Memory: 4 GB RAM
Graphics: GeForce GTX 960 or AMD Radeon RX 560
DirectX: Version 11
Storage: 4 GB available space
Recommended System Requirements:
Recommended:
Requires a 64-bit processor and operating system
OS: Windows 10(64bit)
Processor: Core i5-6600K
Memory: 8 GB RAM
Graphics: GeForce GTX 1060 or AMD Radeon RX 580
DirectX: Version 11
Storage: 4 GB available space