Kingdom Incremental
---
Compare the cheapest prices for Kingdom Incremental with bestgameprice.net to find the best deal. Discover where to buy the cheapest Kingdom Incremental PC key. You can also explore Kingdom Incremental system requirements, watch its Twitch streams and see the game stats below.
Create Price Alert
Kingdom Incremental streams
Frequently Asked Questions
What is the story of Kingdom Incremental?

Where can I download Kingdom Incremental?

Where can I buy Kingdom Incremental?

How many MB is Kingdom Incremental?

What is the age rating for Kingdom Incremental?

What languages does Kingdom Incremental support?

Is there multiplayer in Kingdom Incremental?

When is Kingdom Incremental coming out?

Who is the publisher of the game?

Who is the developer of the game?
About Game
Kingdom Incremental is a light-hearted city builder where cash is king. Starting from nothing, you build your civilization from the ground up and expand out into the vast unknown. Every penny you earn can be used to build new buildings, improve existing ones, or upgrade production chains. It's up to you to create a balanced economy where the profits flow right back into your pockets! After your city's growth stagnates, you can burn everything to the ground for powerful bonuses that multiply your profits in your next kingdom!


Build and upgrade your kingdom!
Each building increases your worker capacity and resource storage. Invest in upgrades to increase profits or improve the buildings to cram more peasants in.




Balance your economy
Each building type produces unique resources. In order to produce complex resources, you need to balance the production of base components. Optimize profits while not starving your citizens, or just let them starve... they can probably find some cake to eat.





Expand out into the great unknown
Who knows what kind of mysteries lie beyond your kingdom's borders. Expand out to transform your humble little hovel into a bustling metropolis! Maybe even uncover some hidden treasures that can be used to upgrade your production chains or warp through time.




Defend your kingdom!
Dragons have the potential to burn your kingdom to ash, but offer powerful rewards for an active playstyle. if you can manage to slay them of course.




Gain prestige for even greater rewards!
Eventually, you will have to make hard decisions about whether to invest exorbitant sums of money in price-gouged real estate or invest exorbitant sums of money in price-gouged upgrades. If that becomes too rich for your blood you can abdicate the thrown to gain powerful bonuses in a new land.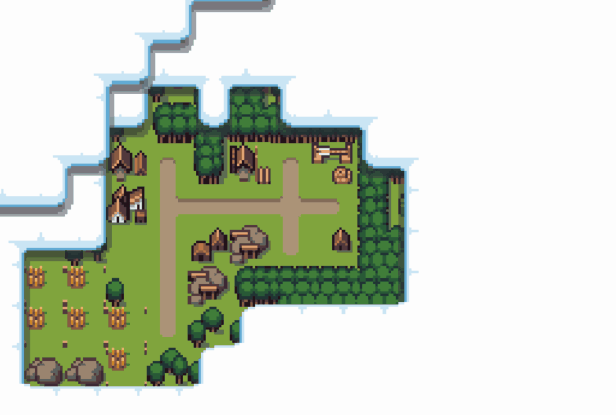 So, are you ready to start building?
FEATURES
100+ Upgrades
100 Achievements
Auto-Save
Unlimited Offline Production
Unlockable Auto-Clicker
Unlockable Fast-Forward
Satirical Storyline
Dragons. Like too many dragons.
Random Events (Maybe you'll meet a goose! How exciting!)
An army of peasants to perform dumb tasks for their entire meaningless lives!
Bigger numbers! (Wow, how original!)
1 Developer (Oh hey, that's me!)
NO MICROTRANSACTIONS! (What's that smell? Is it the refreshing lack of corporate greed?)
*Zero peasants were harmed in the creation of this kingdom. Okay well maybe a few depending on your definition of "harm" and "zero"
Supported Languages: English
System Requirements
Minimum System Requirements:
Minimum:
OS: Microsoft Windows 10
Processor: Intel Core i7-3630QM
Memory: 1 GB RAM
Graphics: Intel HD Graphics 4000
Storage: 500 MB available space
Recommended System Requirements:
Recommended:
OS: Microsoft Windows 10
Processor: Intel Core i7-3630QM
Memory: 2 GB RAM
Graphics: Intel HD Graphics 4000
Storage: 1 GB available space
Sound Card: Realtek High Definition Audio